Flat4 Air Force Dog Handling Demonstration & BBQ
April 19th, 2014
Flat 4 has the unique opportunity of being invited by our own Flat4 member SSgt Dunn for a demonstration of Air Force dog handling. The demo will start by introducing and showing the abilities of SSgt Dunn's German Shepard Kalo. We will all then be asked to participate, if you'd like, by putting on the bite suit. I for one cannot begin to explain how excited I am to do this. After the demonstration has concluded we will then relax with a small BBQ and some good times.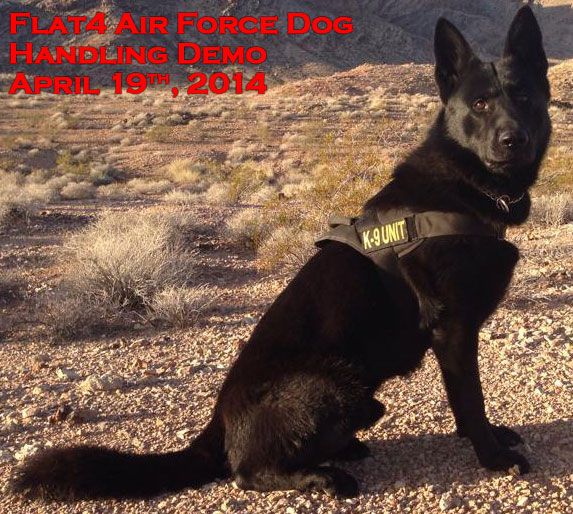 When?
Saturday
April 19, 2014
9:00 AM meet at Front Gate to Nellis
9:30 AM Travel to Demo site. YOU WILL BE ESCORTED ON BASE BY MILITARY PERSONNEL. This time is FIRM! if you do not make it to the gate by this time you will not be admitted on base and see the Demo. Sorry
10:00 AM Demo starts
Where?
Nellis AFB Main Gate
4625 Fitzgerald Blvd.
Nellis AFB, NV 89191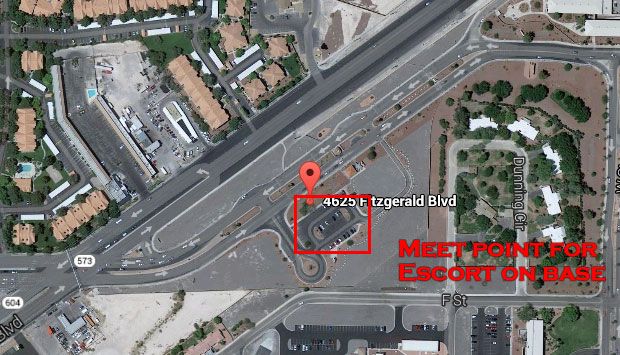 How to Contribute to the Potluck?
Flat 4 will provide food for most people to eat (hamburgers, hot dogs, potato salad, chips, water and soda) we ask that you bring a little something special to contribute.
Reply to this thread.
Within your response, please accurately state what you will contribute. (Example: "Icebox with ice & soda", " candy", "desert", etc.)
A moderator will update this post with your stated contribution.
If, for any reason, you are unable to attend *AFTER* you've stated a contribution, please let us know as soon as possible!
Potluck FAQ
PLEASE TRY NOT BRING ANY GLASS CONTAINERS
Is alcohol allowed? No
How much should I bring? (Quantity) A small amount. What you might prepare for your family BBQ.
What if 2+ people bring the same thing? No problem! This is actually ideal, because we are all sharing.
Should I bring games? Yes, Games such as cornhole, bocce ball, Polish horseshoes are always a great time. Bring a ball and a glove all will make the BBQ fun. Remember the focus is the demonstration.
Can I bring my friends/family? Absolutely you can.
I sold my Subaru/FRS/ BRZ. Can I still come? Absolutely you can.
This demonstration will be on Nellis AFB. Please be professional at all times. People who are not able to follow rules and simple guidelines are asked not to show or will be asked to leave if necessary. Everyone here is a adult, please act like it. Do not bring any weapons small or large with you at all. They will not store them for you and will not be admitted on base with them. Leave all your narcotics at home. They will not store these either. In addition, if you have any warrants or felonies you will not be able to get on base. Nellis has the ability to check ID's and the national wanted database. If you have warrants do show up, they will haul you off at the front gate! We don't want to know.